Description
Description
Din rail Change over Automatic transfer swtich 63R 2P 63A
The dual-power automatic transfer switch (ATS) is a newly developed miniature household power transfer switch, is mainly used to test whether the main power or reserve power is normal.
When the normal power supply is abnormal, the reserve power supply will start work immediately to ensure continuity, reliability and safety of the power supply. It is specially designed for household rail installation for PZ30 distribution box.
The ATS is suitable for emergency power supply systems of AC50 or 60Hz and rated voltage 400V. It is featured with firm structure, reliable transfer, easy installation and maintenance, and long life, is widely used in places where frequent power outage is not allowed. Both electric and operation and manual operation are available. The ATS is composed of TES and controller.
According to the standard
IEC 60947-6-1
: Multiple function equipment - Transfer switching equipment, we can know that ATS is the most suitable low-voltage switchgear and control device.
Basic parameters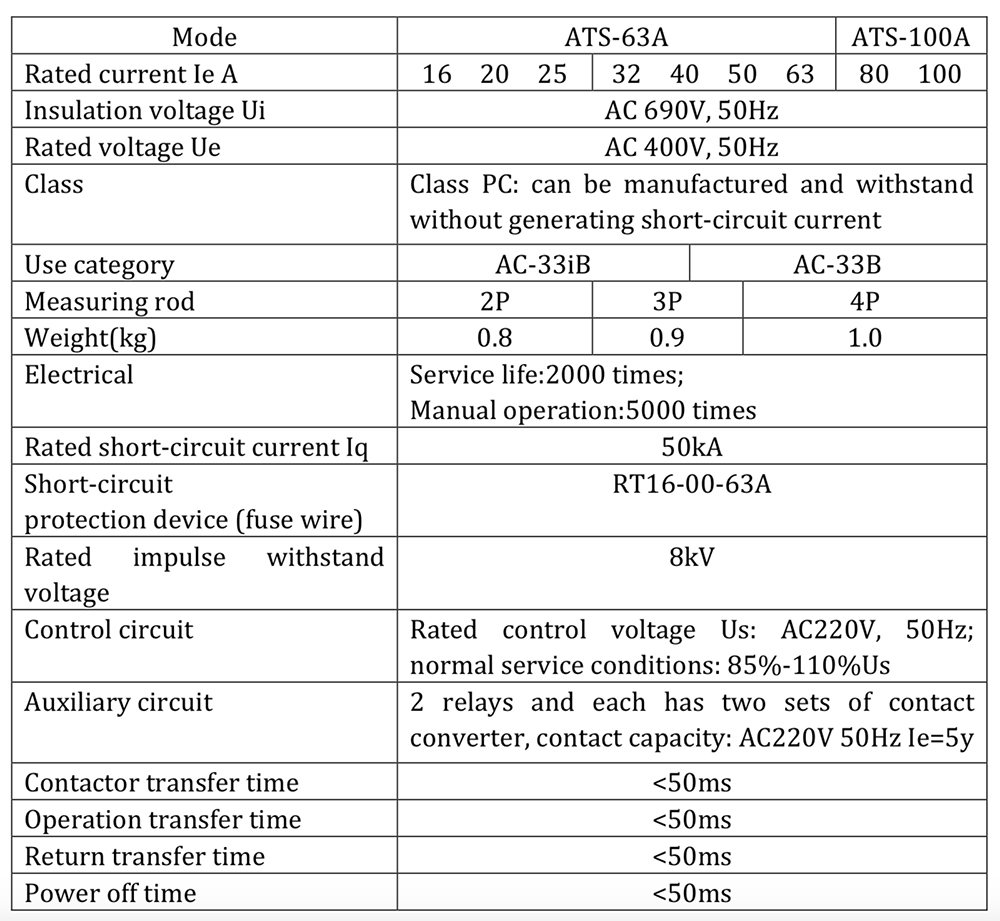 Normal running time and installation conditions
1.Manual/automatic operation
ATS with automatic operation can ensure power generation and power-off performances, but for ATS with manual operation , it cannot ensure the above performance due to the speed of power generation and power-off or operator differences. Excessive silver alloy loss may occur during manual power generation and power down. Therefore, set the selector switch at the manual position under normal condition, and pull it to the manual position when all power is turned off to check and maintain the operating system and contacts. After the manual operation is completed pull the selector back to the automatic position.
2.Control circuit
ATS will be active in an instant. After the conversion is complete, the coils in the control circuit are disconnected by the internal converter. The coil can operate normally with a rated voltage of 80%~110%, and too low voltage may cause the coil to heat up or even ignite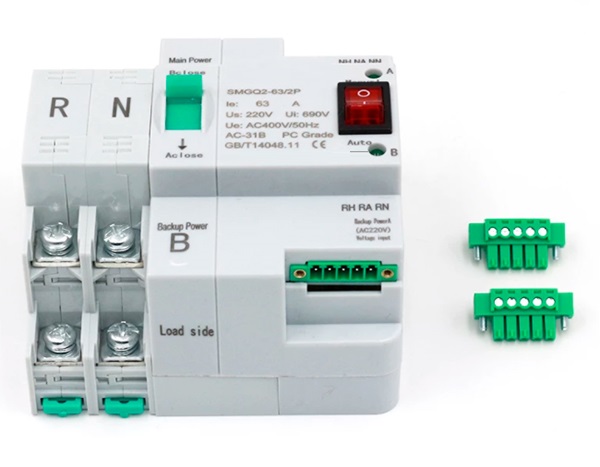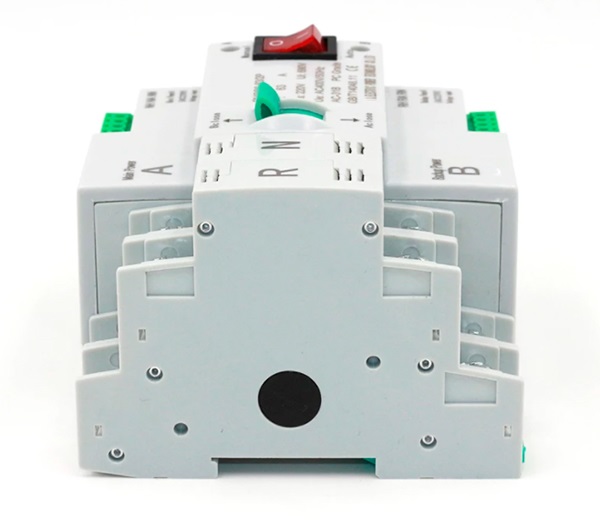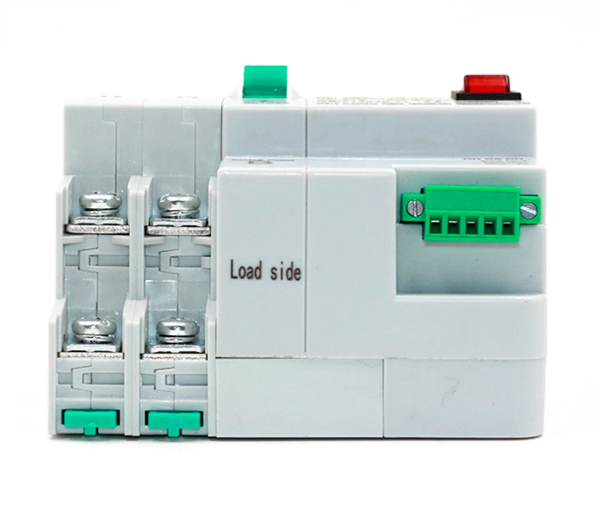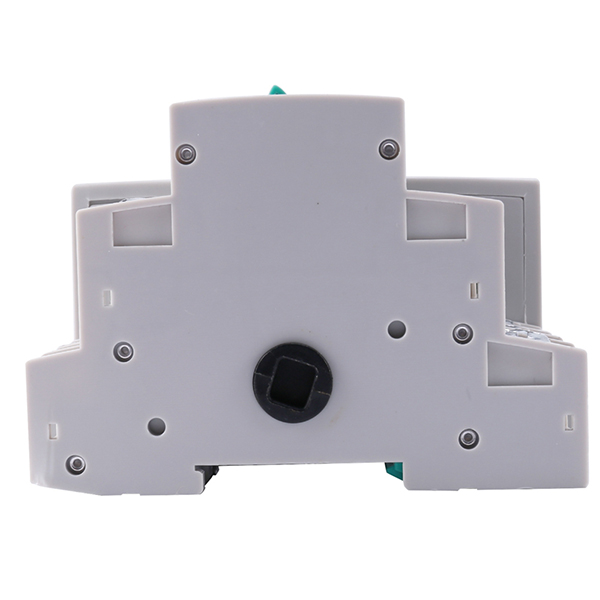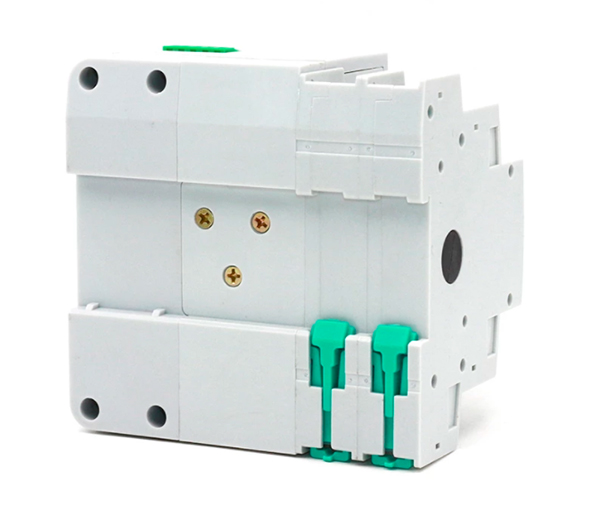 Send your message to us